Benvenuti su Nikonland Questo sito è indipendente, è autofinanziato, non promuove e non raccoglie pubblicità. Non è collegato con Nikon, Nital o le loro sussidiarie
Nikonland non è una rivista periodica e non è quindi sottoposta alla normativa vigente 
0
Sigma Sd Quattro and 150 f2.8 OS, the power of the Macro
Sigma
Sd Quattro
150 macro
macrophotography
Foveon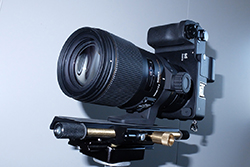 My new experience withe the Sigma SD Quattro, this time equipped with a true macro, the excellent  Sigma 150mm f2.8 Macro OS enabled me to experiment something new, along with usual "scientific" or documentaitve photos, I tried to look for unusual, tighter shots,  with the aim  to transform  reality into something more creative, a sort of abstract photography.
 
 
First, user impression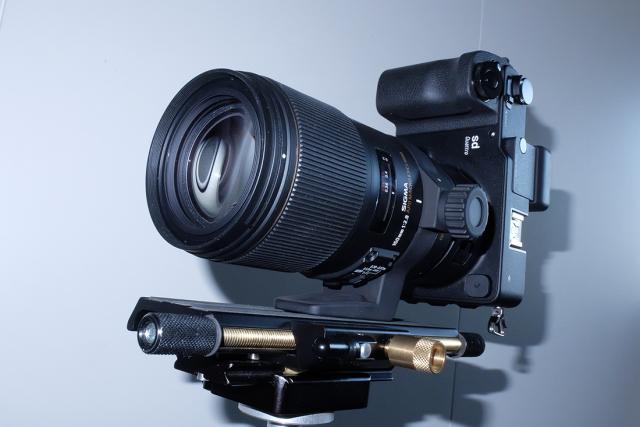 It has to be clear that the Sigma 150 macro cannot be used in Af with the SD Quattro. It hunts endlessly and frustratingly, whatever light or subject contrast you have. It has to be focused manually. And so I did. looking at the display, with 4x enlargement and focus peaking I could get sharp photos. Indeed, at 4x the focus peaking looks "feeble", rather hard to see, at 1x it is more visible, but focusing is less precise.
These are the limits. 
That said, the good thing is that with a true macro lens you can make ... true macros (with astonishing sharpness)! 
please click on the images to appreciate how this kit works!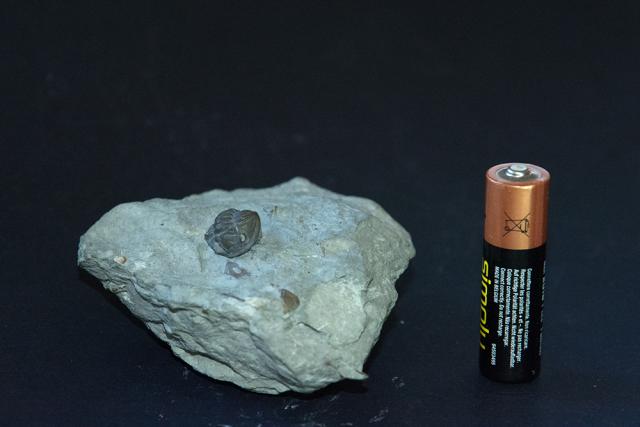 How  little is that dark critter?
But with the 150 macro you can get this without having to crop at all: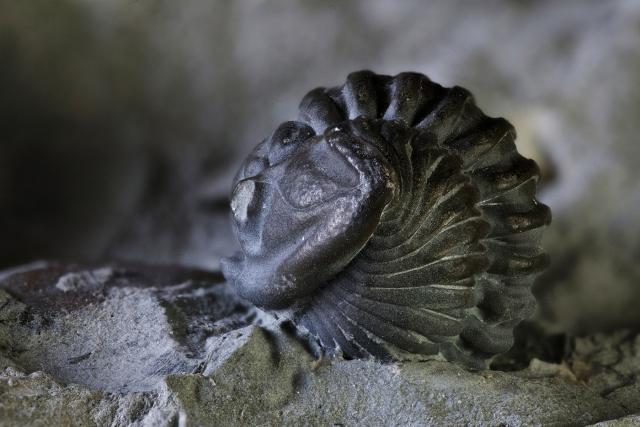 A curled up trilobite, I have stacked eight photos to get enough depth of field.
I had two shooting session in two different muesums with different purposes: In the first I tried to get appealing, but still informative, images of  interesting objects or specimens, in the second instead I wanted to make photos more artistic than documentative. 
In the first session I had problems with flimsy supports and less than ideal lights, that caused some shake and slight focusing problems,   however I succeeded to get some satisfactory results: 
A stone  arrowhead  made by ancient Native Americans nearly ten thousands years ago. Wow.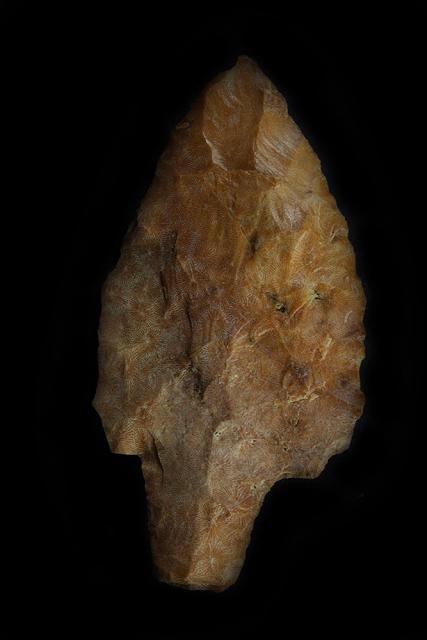 It was crafted by chipping  a flint stone made by silicified corals, going closer with the 150, I could show the corals at full frame  without any crop: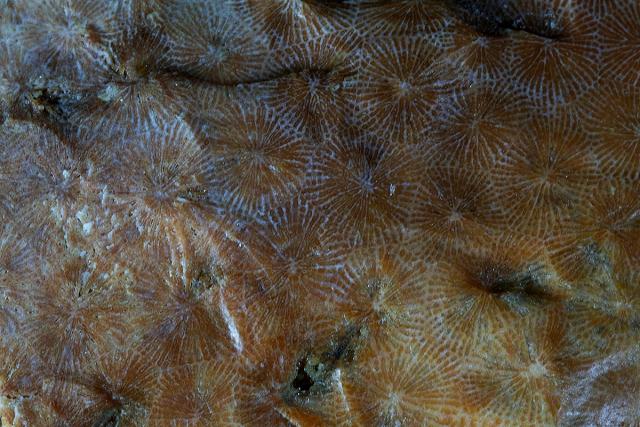 You can see the corals, how cool , really.
As in my previous article, I tried to take photos in UV light (UVA lamp 380nm wavelength)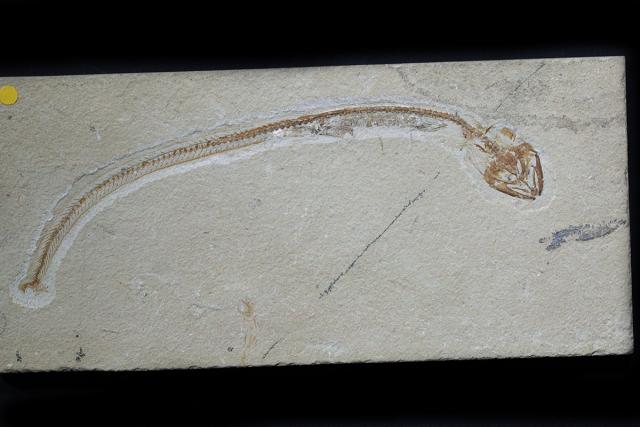 An eel 100 millions year old, in visible light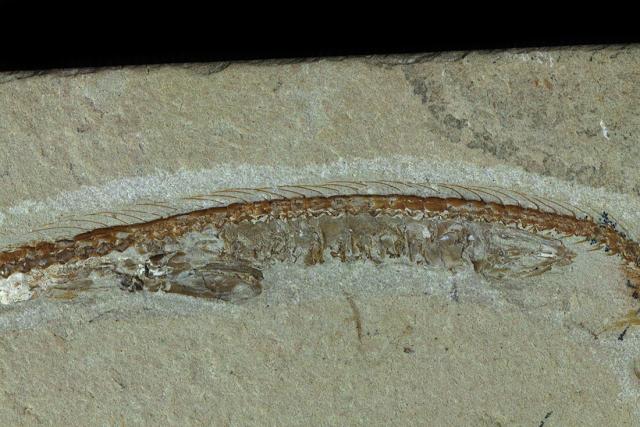 Here you can see it had eaten a mantis shrimp, again visible light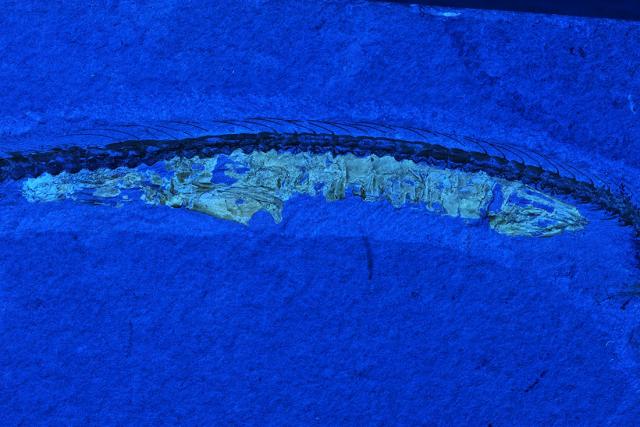 And that's what sorts out in UV light. It is simply awesome. Look how the  different composition of the shrimp exoskeleton and the eel bones (black) is  made evident and how both are tremendously sharp. Also a colleague that was with me was really amazed.
Test: Yes
0 user(s) are online (in the past 15 minutes)
0 utenti, 0 ospiti, 0 utenti anonimi
Article: Sigma Sd Quattro and 150 f2.8 OS, the power of the Macro