Benvenuti su Nikonland Questo sito è indipendente, è autofinanziato, non promuove e non raccoglie pubblicità. Non è collegato con Nikon, Nital o le loro sussidiarie
Nikonland non è una rivista periodica e non è quindi sottoposta alla normativa vigente 
0
Sigma 20mm f/1,4 Art or Nikon 20mm f/1,8G ?
Sigma Art
Nikon AFS-ED
Nikkor
Nikon Df
20mm
available light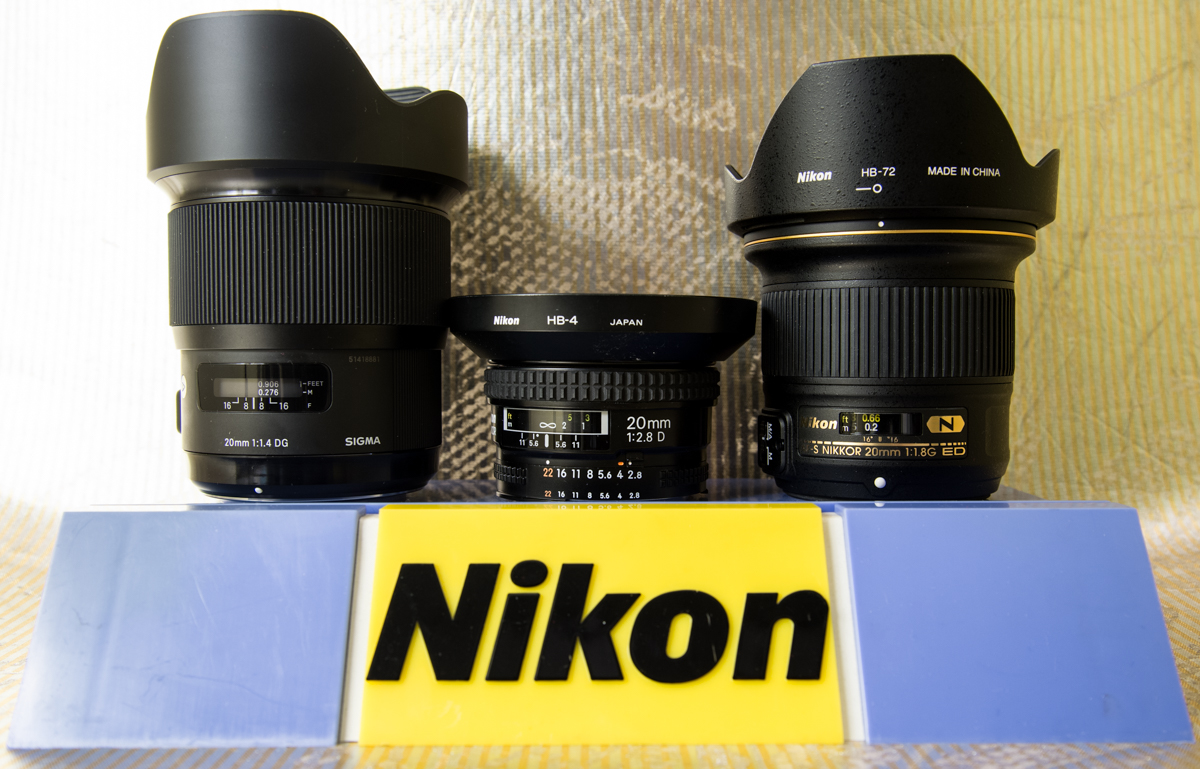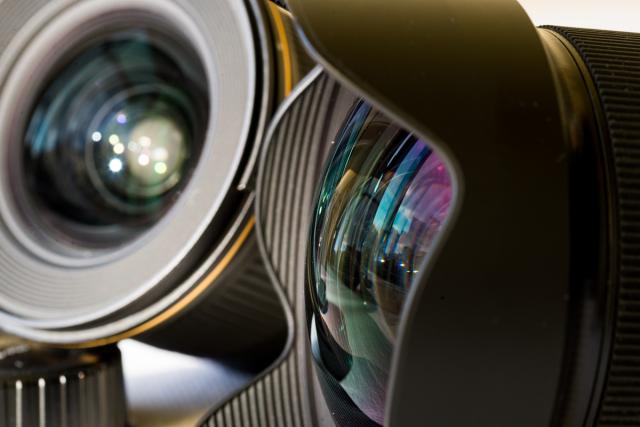 No time to rejoice for the coming (after thirty years) of the new wide-angle Nikon house, tested here on this January, that to complete the triad of superwide fixed for Nikon, Sigma presents vehemently the first lens 20mm brightness' f / 1.4 ever built, this Art lens by Junoesque proportions,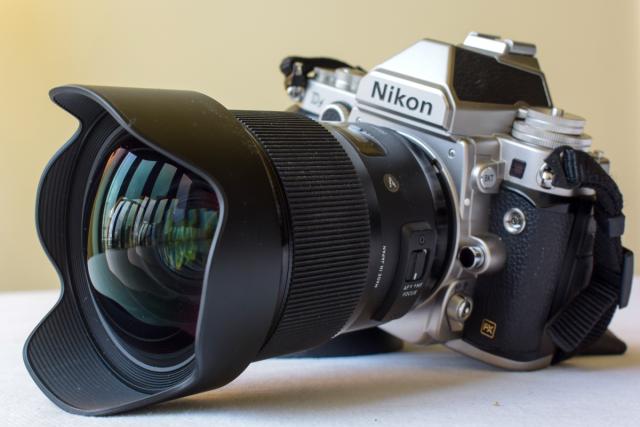 closer in size and weight to a 14mm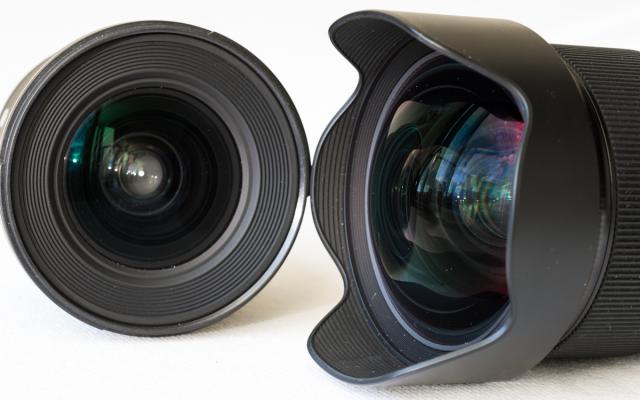 that the older 20/2.8 showed in the center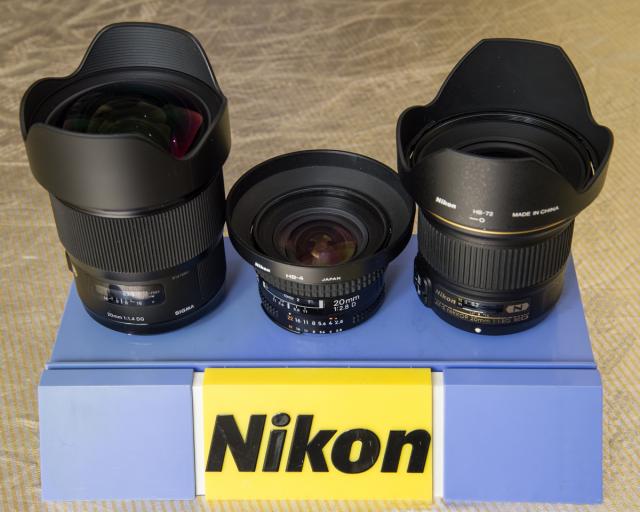 ... of this group shot.
 
Once again made available in record time by MTrading, importer for Italy, with the solicitude and kindness that allowed us to field test some of the most important news that Sigma has given us in the past year.
 
If a comparison was limited in size and weight, it could easily discriminate between the two objectives of this test, together with the third, older and lower of for two stops to the new Sigma, depending on the fact that the Nikon AFD with its 286 grams and 55mm in length from the mounting flange to the hood, certainly stands out for convenience of use than even very light and brighter brother AFS f/1.8 that weighs only 378 grams but measures 115mm from ends of the petal-type hood (well of 95mm in diameter) to the flange.
The Sigma Art belongs to another material category, credited with an optical scheme of 15 lenses in 11 groups (two lenses more of the Nikon AFS) for the impressive number of special elements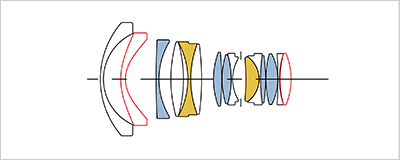 and a barrel that ends with a built hood (no filters allowed), all heavy metal, which brings the total weight to 950 grams and the overall length of 125mm  to a 90mm diameter.
 
If the price would reflects described quality, the 800 euro, fixed price at the Italian presentation of this new jewel of the series ART are the added value than the 790 euro to pay for the Nikon AFS and of course the 550euro (now absolutely out of market) to have an old AFD.
 
But we Nikonland do not look at the price as a parameter and will evaluate the consistency of these two photographic superwide iperbright, even occasionally accosting some comparing shots with the little guy AFD: for posterity 
Test: Yes
0 user(s) are online (in the past 15 minutes)
0 utenti, 0 ospiti, 0 utenti anonimi
Article: Sigma 20mm f/1,4 Art or Nikon 20mm f/1,8G ?